For over 80 years, Joseph Pilates' traditional system of body conditioning has helped millions of people improve their physical health, their mental and emotional outlook, and their energy level.

Peter's Classical Pilates lessons, workshops and educational presentations promote a deeper understanding of the traditional Pilates method. As a result of consistent practice, the Joseph Pilates' system can improve a person's overall physical conditioning. Classical Pilates technique can be very effective for treatment of particular injuries, yet Peter's teaching helps sustain and improve your overall health.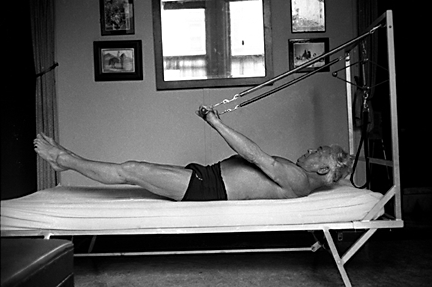 Along with proper nutrition and a balanced lifestyle, Peter's teaching of Classical Pilates will help you develop a healthy exercise routine that you enjoy!

SERVICES:

• For those who are new to Pilates, enthusiasts, apprentices or teachers, please feel free to call Peter and ask about Classical Pilates. If you're in the Philadelphia area or, elsewhere in the country when Peter travels as a guest teacher, schedule a lesson and/or enroll in an educational workshop to truly feel how living the movement makes the difference! He is available to travel to your location.

• Although it is best to train two or more times per week with an experienced traditional instructor– see the Instructor Directory for a list of over 1,400 instructors worldwide– after a while you can practice on your own. Even a good 10-15 minute Classical Pilates workout 3 per week can help sustain good fitness conditioning. Joseph Pilates wanted students to develop self-sufficiency. Giving yourself a workout also reduces time and cost.

• For instructors worldwide, Peter offers training to fulfill continuing education requirements and he provides Classical Pilates CE certificates directly to participants. Workshops and lessons may be scheduled at your studio or another facility.